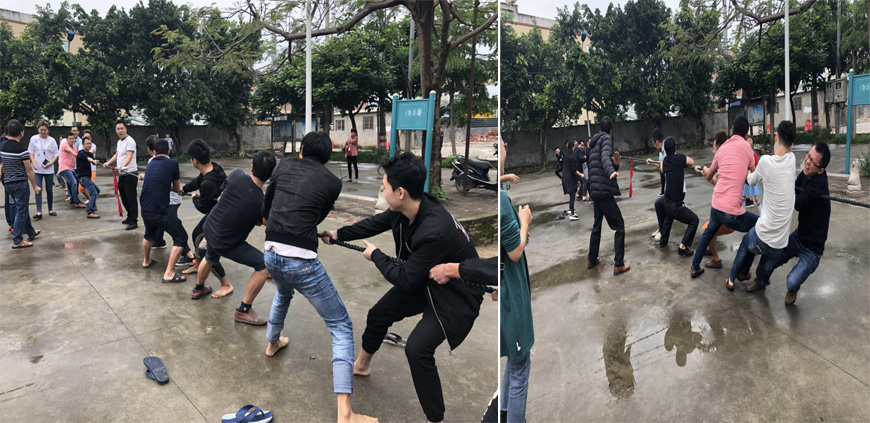 The Dragon Boat Festival,also called the Duanwu Festival,is celebrated on the fifth day of the fifth month according to the Chinese calendar. People always eat rice dumpling which was also called Zongzi,and watch dragon boat race to celebrate it.

This year we celebrate it with our own way---tug of war.It's a simple contest,but quite need team work.We separated our crew for sevral small groups, only one team will be the winner and enjoy the prize.
Once the contest began,each member of the whole team paid their full efforts on it,not just want to win the prize, but about the honor and happiness to be with the team.
Thank you,guys,thank you for sharing your youth,your experiences and your efforts with us. Xiamen X Creative Silicone & Rubber will be better because of you!
Let's creat different world togather!